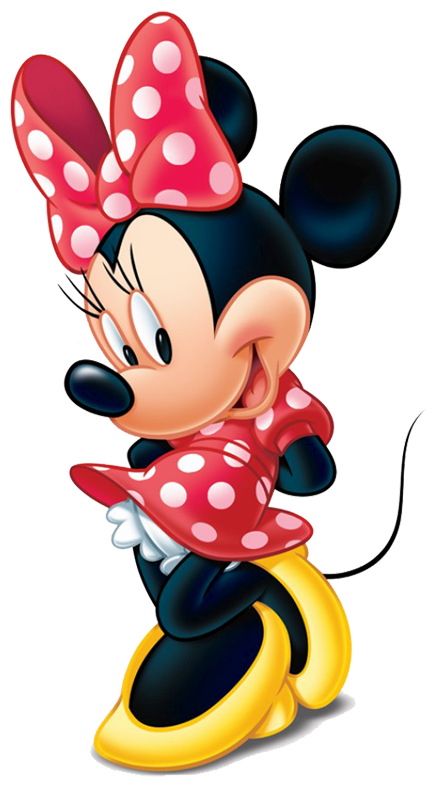 "Minnie" by Walt Disney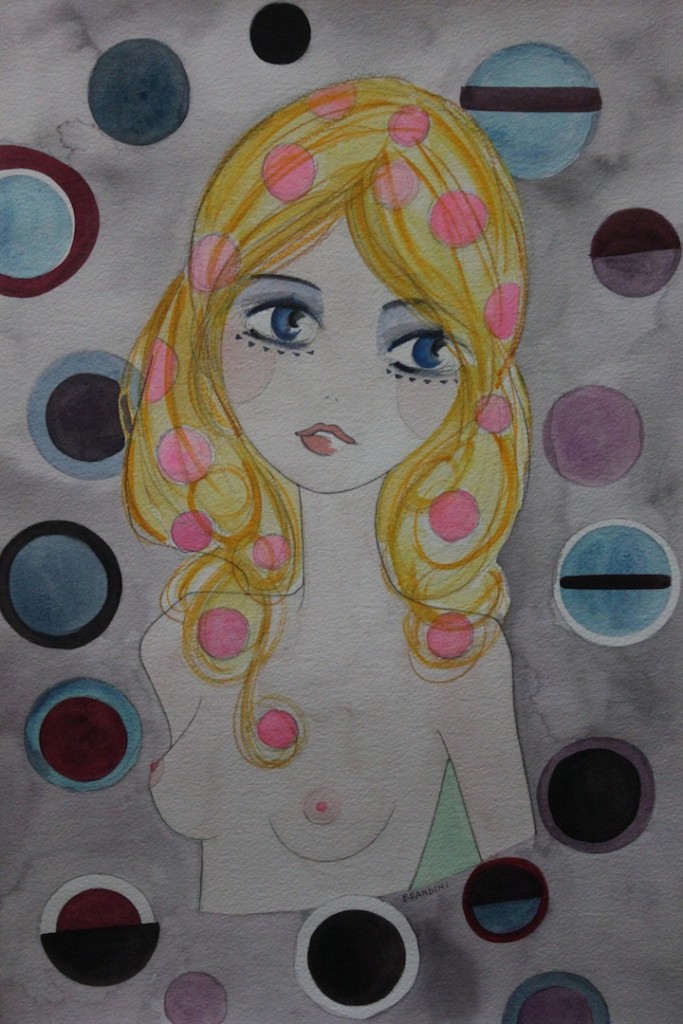 "Goldie" by Beatrice Brandini 
Polka Dots: the name comes from a dance, originating in Czechoslovakia in the late nineteenth century, which soon spread to Europe and America and from which borrowed the name to define the polka dot fabric: polka dot pattern.
Jayne Mansfield, Brigitte Bardot and Marilyn Monroe
I love pattern in all its inclinations, use and maintenance, from fashion to furniture, and I believe every design suitable to interpret a personality and a mood, whether you are wearing it, a "thought", if it is observed and admires.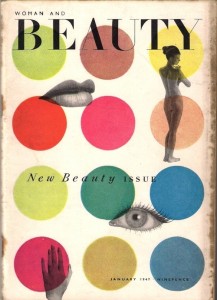 "Woman and Beauty",  cover 1947
Carven, 1954                                                        Christian Dior, anni '50
Balenciaga, anni '50                                    Marisa Berenson e Veruschka fotografata da Irving Penn, 1965
Courreges, anni '60                                         Peggy Moffit                                      Veruschka  fotografata da Franco Rubartelli, 1967
Stripes are cheeky and immediately refer the summer, the square and rhombus the conceptual constructivism, the tartan kilt of the Scottish clans … and polka dots are the Parisian allure, flirtatious and feminine. They are perfect in summer but also in winter, especially when fashion inventing ways to achieve that recall beautiful abstract paintings.
Yayoi Kusama, performance and installation for Louis Vuitton
Yayoi Kusama for Louis Vuitton
Damien Hirst
Roy Lichtenstein
Even art has interpreted them and adopted, even some artists have made their mark. I think the creative Japanese artist Yayoi Kusama, "loaned" to fashion with the collaboration for Vuitton and Marc Jacobs, to Damien Hirst with his giant canvases and minimal polka dots, and, back in time, to the invention of Roy Lichtenstein (but before there was the Pointillism, with Paul Signac), which gave his work a comics connotation, even though in reality they were much much more …..
Moschino and Oscar della Renta, 2010 e 2011
Burberry Prorsum, fashion show S/S 2014
Ungaro by Fausto Pugliesi, fashion show S/S 2014
Dolce & Gabbana, fashion show S/S 2014
Sportmax fashion show S/S 2014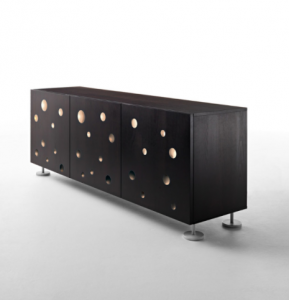 Furniture Horm.it, designer Toyo Ito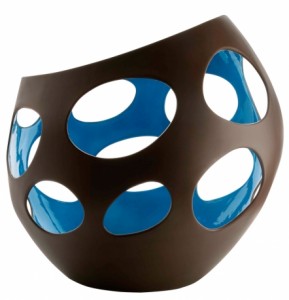 Vase  "Zouhria"Alessi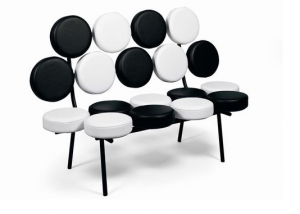 Forniture Teknoalta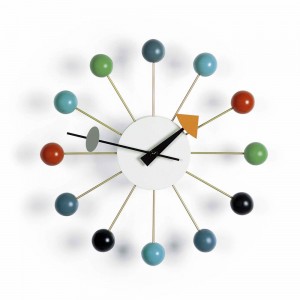 Clock "Ball Clock", Vitra
Chair Mints, di Arflex
In fashion, if we look back, the dots were always there, often characterized dresses to highlight the shapes of beautiful '50s cinema, but also sumptuous and magnificent creations evening of Christian Dior, Jacques Fath. To get to them Moschino widely used, Vivienne Westwood, Comme des Garçon, Miu Miu, Marc Jacobs, Rodarte, etc.. etc.. Everyone giving them a personal interpretation, creating something new. This is also why I love polka dots, dots seem trivial, however ……
Valentino, fashion show F/W 2014-15
Matthew Williamson, fashion show F/W 2014-15
Sketches "Mood Pois" Beatrice Brandini
Long live the dots and their ability to make us feel "light" … almost like a balloon in the sky.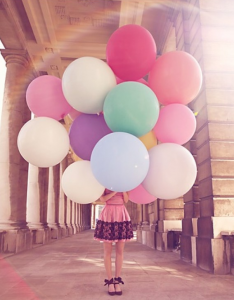 Foto Tim Walker
Good life to all!
Beatrice