Brochure of the exhibition "Between Rodari and Munari"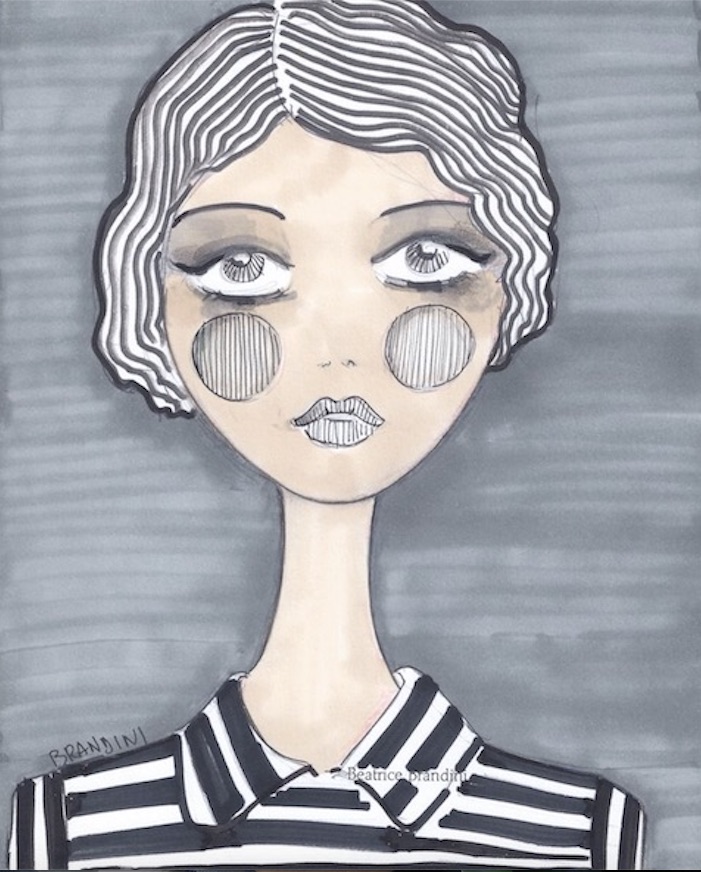 "Face and stripes" by Beatrice Brandini
It was a long time since I wanted to dedicate a post to Bruno Munari, and, always for the same time, one to Gianni Rodari, a beautiful exhibition in Rome gives me the opportunity to talk about they transversely, combining these two great geniuses.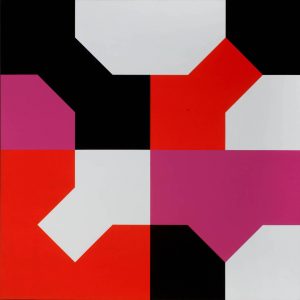 Bruno Munari "Curva di Peano", 1975. Foundation of the Cassa di Risparmio of Padua and Rovigo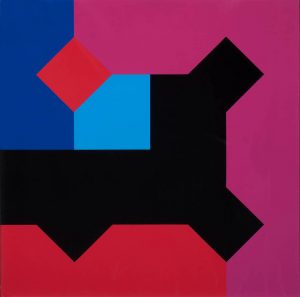 Bruno Munari "Curva di Peano", 1975. Foundation of the Cassa di Risparmio of Padua and Rovig
"Between Munari and Rodari" is an initiative of the promoting committee for the celebrations of the Rodarian year (Gianni Rodari was born in 1920, exactly one hundred years ago). A project in collaboration with Corraini Edizioni, with which Bruno Munari worked permanently during his career. A tribute to two intellectuals, two artists, to their human and cerebral meeting. Two unique characters in the Italian art scene of the 1900s.
Bruno Munari "Ashtrays" cube for Danese, 1957, re-edited in 2015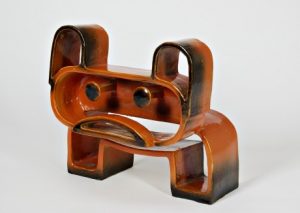 Bruno Munari "Buldog", 1934
The exhibition (FREE  😍) opened on June 15 and will continue until October 24, in the Forum of the Palazzo delle Esposizioni in Rome. Ten spectators will accompany the viewer with works, archival photos, documentations, with the aim of telling, celebrating, and paying homage to these two great creative personalities. Different in training, but very close in purpose, a designer, inventor of strange shapes and tools, and a pedagogue, creator of universal fairy tales, both aimed at the world of childhood and that of learning.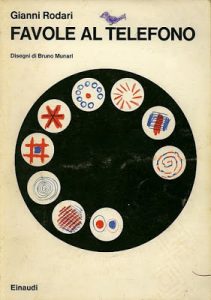 Cover of the book "Fables on the phone" by Gianni Rodari and illustrated by Bruno Munari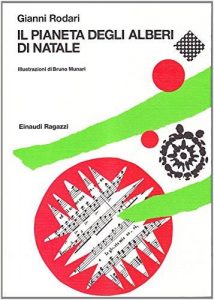 Cover of the book "The planet of Christmas trees" by Gianni Rodari and illustrated by Bruno Munari
Part of the route will also be dedicated to the animated nursery rhymes project, the digital laboratory that the Palazzo delle Esposizioni organized during the quarantine, with the aim of stimulating the little ones to draw with the support of good illustrators. A conversation between the children's tables with those of the artists, to underline, yesterday and today, how important this dialogue is.
Cover of the book "The book of errors" by Gianni Rodari and illustrated by Bruno Munari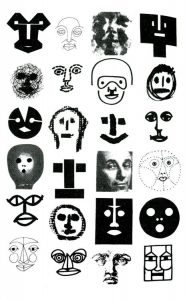 Faces of Bruno Munari
The exhibition will end in October precisely on the anniversary of both (Munari was born in October 1907, Rodari in that of 1920), Rodari will be particularly celebrated throughout 2020 thanks to a series of events and editorial releases, on the centenary of his birth.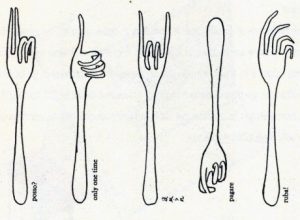 Bruno Munari "Creative forks"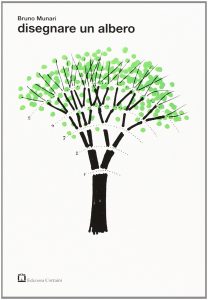 Cover "Draw a tree" by Bruno Munari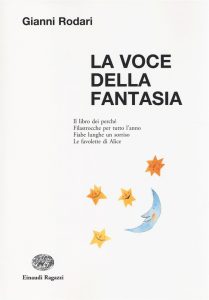 Cover "The voice of fantasy" by Gianni Rodari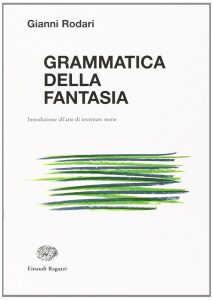 Cover "Grammar of fantasy " by Ganni Rodari
Bruno Munari was a protagonist of twentieth century art, design and graphics. And he turned his creativity above all to the world of children. Gianni Rodari was a teacher, journalist, pedagogist and writer. His children's books, translated all over the world, made him win (in 1970) the very prestigious "Hans Christian Andersen" award, or a sort of Nobel prize dedicated to children's literature.
Exhibition brochure "Between Munari and Rodari
It is not a tribute but a small gift to two "scorpions", as defined by the President of Libraries of Rome, Paolo Fallai, who "made life's juggling very seriously. And by making us bleed gently, they tried to open the way for us of freedom ".
Rodari will interpret the world of fairy tales in a personal way that will revolutionize the current language of the time, where there will no longer be a "once upon a time" or a place for Kings and Queens, but the protagonists will be everyday objects. Munari will create daily tools revolutionizing their design, both of which are still very current.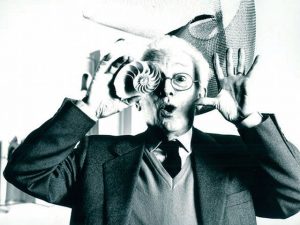 Bruno Munari
It will be the foresight of the publisher Einaudi to unite an almost unknown poet and an illustrator (in 1960), understanding, first of all, that there were many things that united them: fantasy, creativity, love for the fantastic and the surreal, for the avant-garde and the STRANIAMENTO, or the ability to see something known with different eyes, as if it were the first time.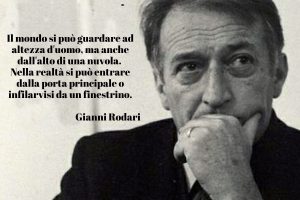 Gianni Rodari
From this collaboration come the texts such as "Nursery rhymes in heaven and on earth" (1960), "Tales on the phone" (1962), "The planet of Christmas trees" (1962), "The book of errors" (1964) etc. .; up to the "Tantibambini" children's necklace from 1972, almost an art necklace in which Munari brings together many artist friends, with the aim of making creativity a possible and democratic experience. Shares with Rodari who, in the "Grammar of fantasy" states: "all uses of the word at all" …, not because everyone is an artist, but because nobody is a slave. "
Therefore, in "Fantasia" Bruno Munari, and, in the "Grammatica della Fantasia", Gianni Rodari, indicate which procedures are indispensable for everyone to be an artist, they believed that the artistic process could be taught and that the work of art was available to everyone (a sort of democracy of art). In my opinion one of the most beautiful messages of the twentieth century!
"Munari Mood" by Beatrice Brandini
Furthermore, through play and imagination, they have always known how to interpret today; they freed the images and words locked in rigid and apparently reassuring patterns.
"A child who learns that the sky is not always and only blue is a child who will probably be able to find more creative solutions to a problem in the future, who will be more ready to discuss and not suffer. " Bruno Munari
It is very important to recover the work of these two great artists, to make them known to the new generations, because, just as happened in the Little Prince, adults no longer know how to be surprised and a doodle appears to them as such, only a child can see us a giant.
Good life to everyone!
Beatrice