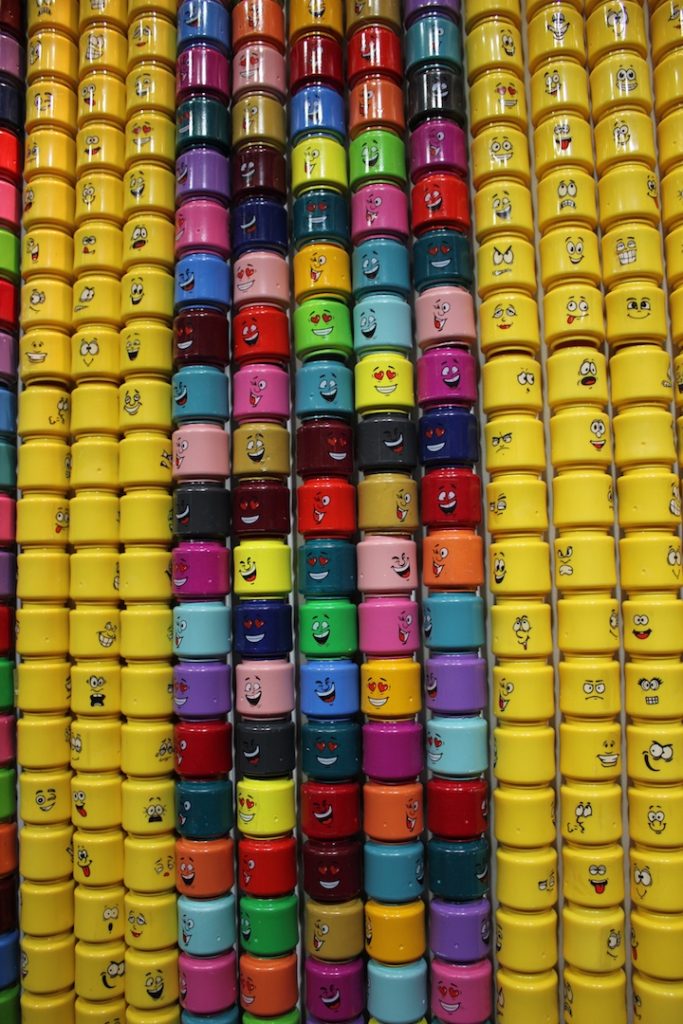 MILLEFILI set up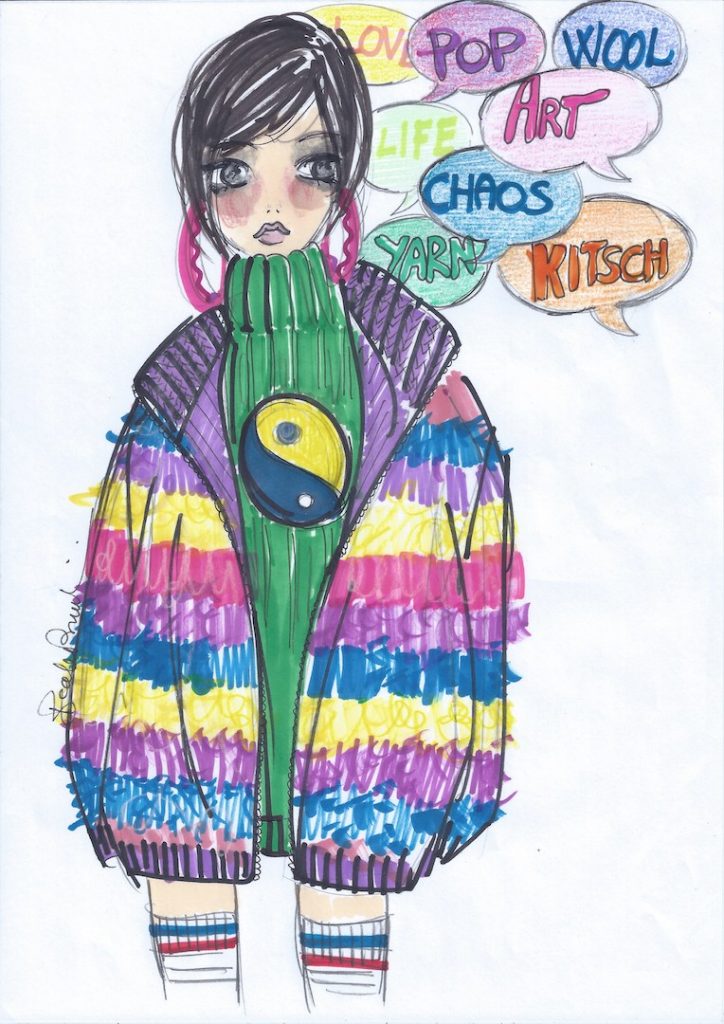 "Guendalina" by Beatrice Brandini
The number 82 edition of Pitti Filati ended, the fair recorded a small growth by foreign buyers, confirming the overall data of the last winter edition.
Pitti Filati presented the collections of the most prestigious spinning mills for the 2019 summer season, for this reason, despite being an event with very different numbers and events compared to the one dedicated to men, it is an unmissable exhibition.
One of the most interesting area is the one reserved for Spazio Ricerca, this season was characterized by the RAW theme.
A critique and a reaction towards the excess of sophistication of our times. We are increasingly hostage to technology, we do not imagine or fantasize any more, and very little space we leave to feeling. Everything is too elaborate, refined, detailed. RAW is the desire to subvert this rarefied reality to return to being more spontaneous and free. Knitwear is real with real stitches and real yarn gauges.
I prepared moods inspired by knit stitches and the theme of this, always very interesting, Spazio Ricerca.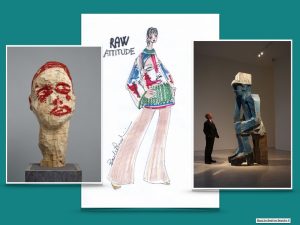 "RAW ATTITUDE" Mood board by Beatrice Brandini
RAW ATTITUDE. The concept of raw and unprocessed identity a style. Everything is strong and sculptural. Strength and gestures. It is a primitive, naïve image characterize the research into new surfaces. Patterns in blocks or in uneven stripes of colors seem developed from a lack of yarn. The outfit becomes primitive artwork. The colors are bold, chalky and contrasting.
RAW ATTITUDE
RAW ATTITUDE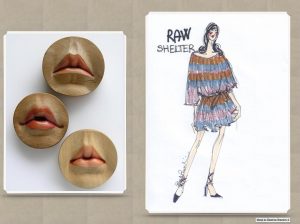 "RAW SHELTER" Mood board by Beatrice Brandini
RAW SHELTER. Everything is raw and unprocessed. Clay is shaped by human hands. Primitive spires, arches and organic constructive elements inspire knitwear with a texture and three-dimensional look. Surfaces are embellished. Palette of earth-inspired colors.
RAW SHELTER
RAW SHELTER
RAW SHELTER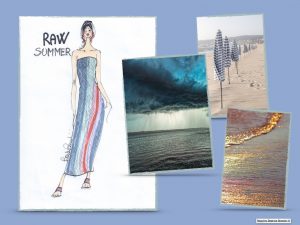 "RAW SUMMER" Mood board by Beatrice Brandini
RAW SUMMER. Awaiting the new bursts into the scene like a summer storm, un enexpected but timely event, event that is almost heaven – sent. Matte end glossy. Wavy and transparent line gauzes. Colors are delicate, yet tangible.
RAW SUMMER
RAW SUMMER
RAW SUMMER
"RAW FEMININE" Mood board by Beatrice Brandini
RAW FEMININE. Rejects the role imposed by men; next summer 's women does away with all compulsory superstructures. No more glossy and retouched images, non more un realizable icons. Knits are shapeless and do not force the body into conventional and recognizable shapes. A fashion unpleasing to the eye, without any special emphasis on the body's shape. Strongly contrasting colors, violent, shout protest slogans in red and fuchsia.
RAW FEMININE
RAW FEMININE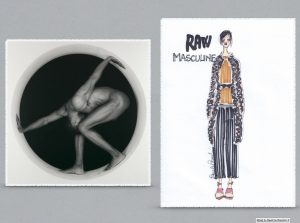 "RAW MASCULINE" Mood board by Beatrice Brandini
RAW MASCULINE. Next summer's man is neither a Latin Lover nor a fashion victim. Play, essential, virile, necessary. His image comes across through the history of art and the portrait. Patterns and geometries look to abstract art. Few references to sportswear are citate through pollen rower's tank tops meant to be worn next to the skin. Contrasting necklines and cuffs. Colors are classic and masculine. Strong and spicy.
RAW MASCULINE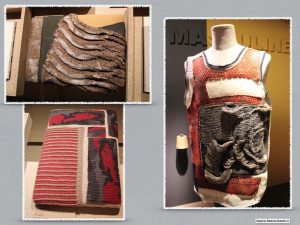 RAW MASCULINE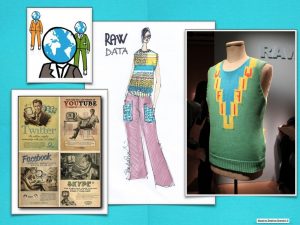 "RAW DATA" Mood board by Beatrice Brandini
RAW DATA. Can we seek and find concreteness in a a world that speaks and functions in a virtual and increasing fluid mode? If attention focuses on raw and genuine materials for our daily lives… How can we not speak of the "material" that has the greatest social and Economic impact: data?
Vintage-Inspired knits, with a geometric and futurist mood. Prevalent use of natural fibers. Look is slightly hippie, slightly hacker. Colors are inspired by the light produced by computer's screen.
RAW DATA
RAW DATA
I conclude this first part here. In the coming days, more photos and other beautiful ideas.
Good life to everyone!
Beatrice