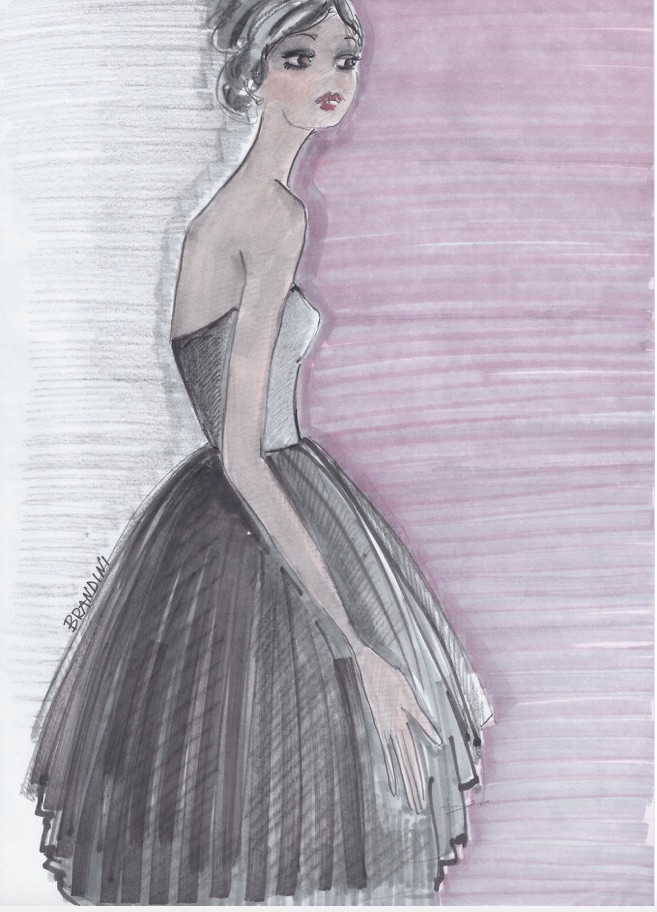 Marinette by Beatrice Brandini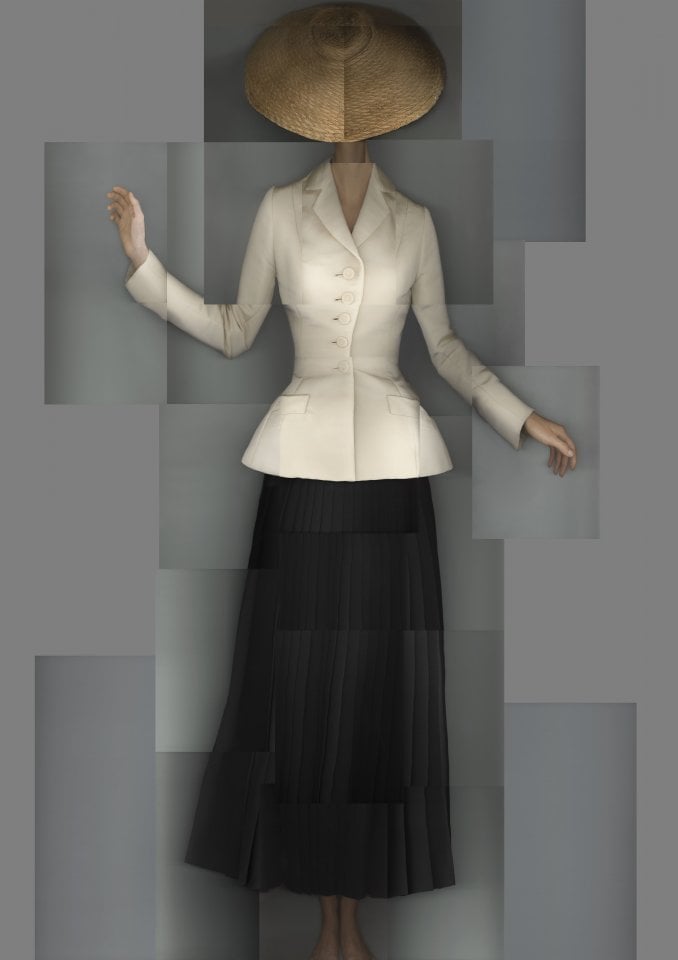 Poster of the Christian Dior: Designer of Dreams exhibition. Bar jacket, complete with pleated skirt.
In a few days, a major exhibition dedicated to one of the greatest creatives of all time will open at the Brooklyn Museum in New York: Christian Dior.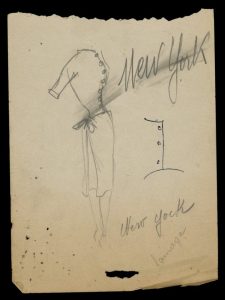 Sketch by Christian Dior, 1947, at the New York exhibition: Christian Dior: Designer of Dreams
Designer of Dreams is the title of the exhibition, a project that has already visited the largest museums in the world, such as the Albert Museum in London, the Musèe des Arts Décoratifs in Paris, to underline how this great couturier influenced costume and the creativity of entire successive generations of stylists.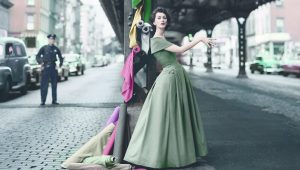 Photo by William Helburn: Dovima Under the EI, New York, 1956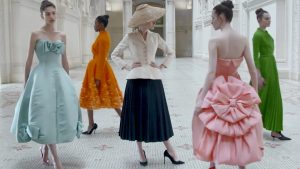 Christian Dior: Designer of Dreams
The exhibition, curated by Florence Müller, Dior scholar and Curator of Textile Art and Fashion of the Avenir Foundation and by Matthew Yokobosky, Senior Curator of Fashion Material Culture at the Brooklyn Museum, tells the story of Dior through photographs, videos, images, clothes, of the man who in 1947, with the "New Look", revolutionized women's aesthetics, projecting his name internationally.
The Bar jacket, chosen as the poster for the exhibition, sums up this revolution very well.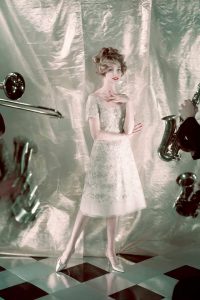 Dress from the "Trapeze" collection designed by Yves Saint Laurent for Dior, 1957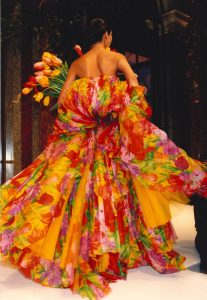 Dress designed by Gianfranco Ferré, Haute Couture, 1992
The exhibition also traces the history of the maison, perhaps the first major fashion house which, after the death of its founder, enlisted the greatest and most talented artistic directors, from Yves Saint Laurent to Gianfranco Ferrè, from John Galliano to Raf Simons, up to the current and talented Maria Grazia Chiuri.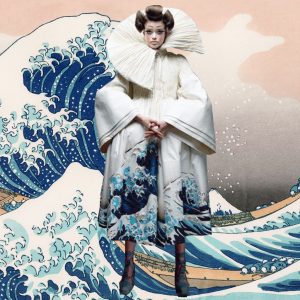 "Hokusai" collection designed by John Galliano for Dior, 2007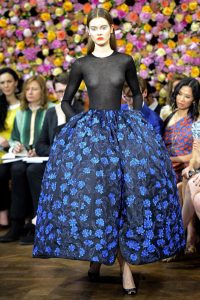 Dior collection designed by Ralf Simons, 2012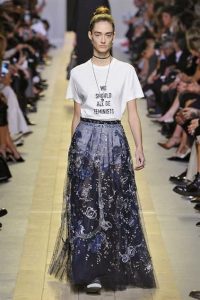 Dior collection, designed by Maria Grazia Chiuri, 2017 
Christian Dior: Designer of Dreams, it is also an opportunity to understand what were the passions and inspirations of this great creative and kind soul of the fashion world. In fact, tarot cards, nature, flowers, classical and contemporary art come to life in the rooms of the museum. The atrium, for example, is decorated in the Beaux-Arts style, redesigned like an enchanted garden.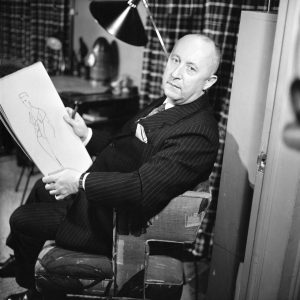 Christian Dior
Also present are some of the most important fashion photographs of the last century, such as those of Horst P. Horst, William Klein, Annie Leibovitz, Irving Penn, Richard Avedon, and many others.
Some of the most representative styles of Christian Dior by Beatrice Brandini
Some of the most representative styles of Christian Dior by Beatrice Brandini
The exhibition will be open until February 20, 2022, at what is the second largest art museum in New York, the highly prestigious Brooklyn Museum.
Good life to everyone!
Beatrice