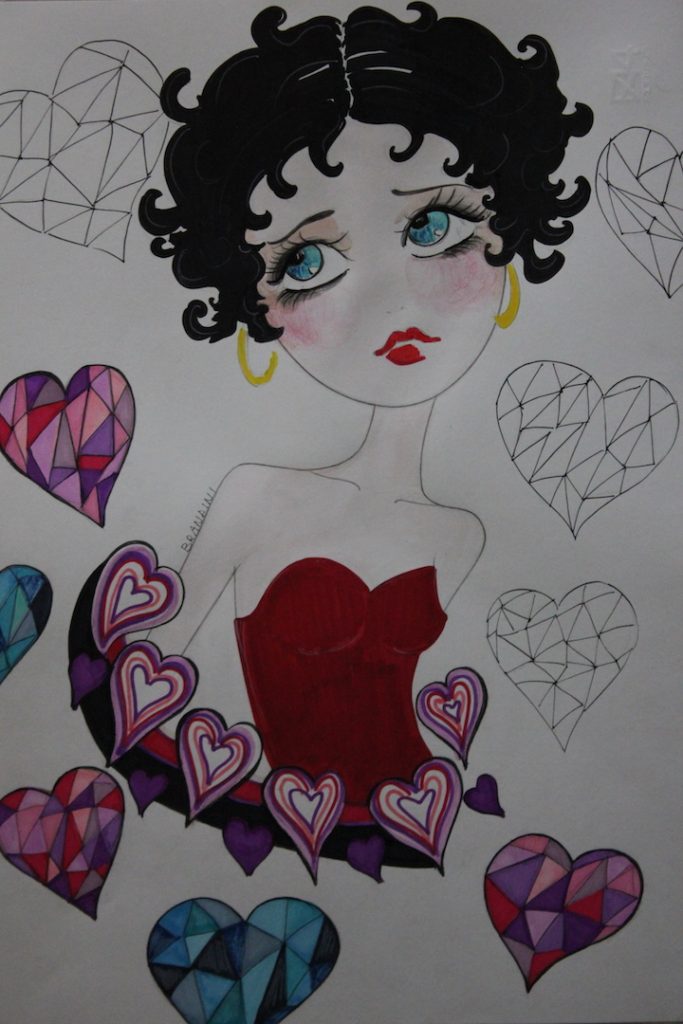 "Betty" by Beatrice Brandini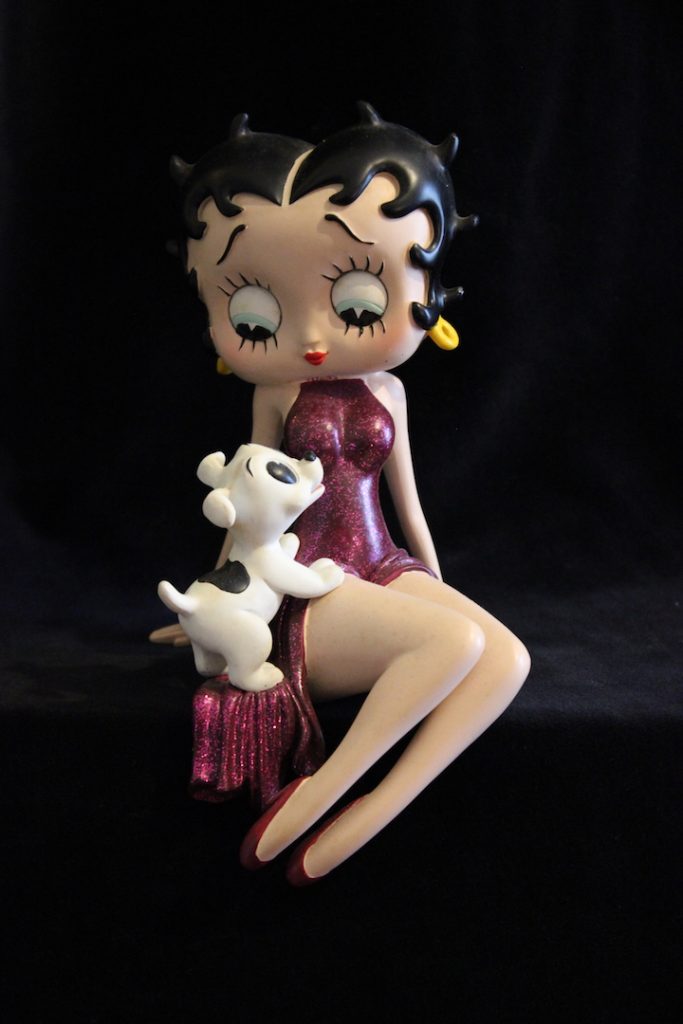 Betty Boop
Betty Boop is an icon, a unique character from the world of animation. A small creature that mixes innocence and sensuality, in a surreal and very self-deprecating world.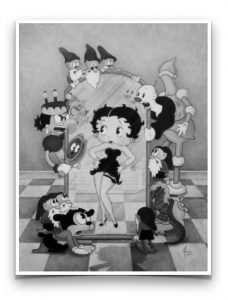 Images taken from Betty Boop cartoons
Initially she was a poodle (the first short film was "Dizzy Dishes"), only in 1932 she become a human figure, appearing in the first cartoon "Bamboo Isle". It was created by one of the fathers of animated drawing, Max Fleischer (with the animator Grim Natwick), produced by Fleischer Studios, a production company that he founded together with his brother Dave (to remember also another very popular character of their invention: Popeye).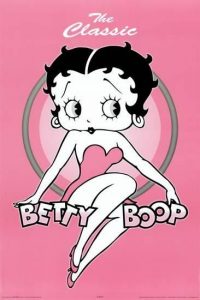 Betty Boop
Betty Boop – Funko Pop collection
Despite having a rather short life, Betty Boop became wildly popular, a reputation that still survives today.
The character of Betty Boop is inspired by a woman really lived, the sensual singer and actress Helen Kane, who became famous for the song "I Wanna Be Loved by You". But it could have been any young girl protagonist of the roaring years, the so-called flappers, women who wanted to be as free, independent and free as men, protagonists in England, as in the United States, in the 1920s.
Betty Boop – Funko Pop collection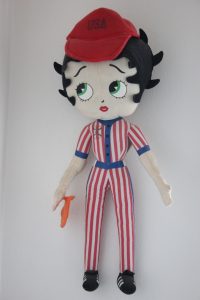 Betty Boop puppet
Betty Boop was actually very similar to Kane, if we compare the photos of the woman with those of Betty, we can only notice an incredible similarity. The paternity of Betty Boop was disputed, Kane herself brought the Fleischer studio and Paramount to court, for having exploited her image as a caricature for the benefit of their character, but lost it, since Betty Boop also resembled Clara Bow, successful actress in those years, and other copies of flapper.
Images of Helen Kane and Clara Bow, the similarity with both women is very evident
In fact, Betty Boop, like any flapper (Clara Bow, Louise Brooks, Zelda Fitzgerald …), was characterized by a short, boyish hair cut, a marked make-up, a mouth-to-heart, the use of fluttering and tight-fitting clothes, peculiarities that they made it unique, especially in the animation scene. But it was precisely this excessive erotic charge that determined its end; the continuous protests of the more conservative public, mainly changed her role, making her become a housewife, and subsequently marking her decline and disappearance which occurred in 1939 with the last film in which she appeared.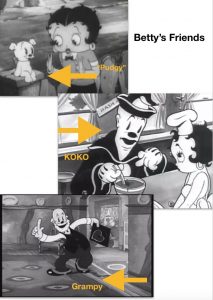 Friends of Betty Boop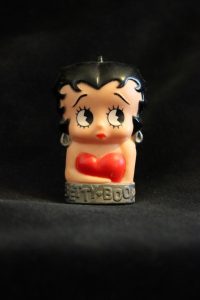 Lighter holder (Japanese) Betty Boop
Her travel companions were a Clown, KOKO, subsequently a dog, BIMBO and finally a nice and sprightly granny, GRUMPY, always to dilute his sex appeal.
Some pictures of clothes and accessories inspired by Betty Boop
Betty Boop "testimonial" of Coca Cola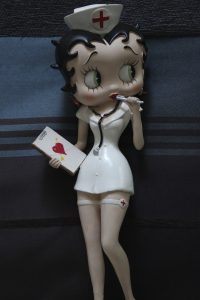 Betty Boop
However Betty Boop is still an icon, a delightful sexy doll protagonist in the most varied merchandising in the world. She also appeared in the 1988 film "Who Framed Roger Rabbit", with an irresistible cameo that overshadowed another explosive and sexy female cartoon Jessica Rabbit.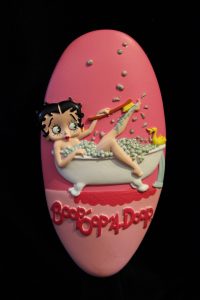 Betty Boop brush
"What would Betty Boop wear today?" by Beatrice Brandini
Despite the undoubted erotic charge, Betty Boop is also extremely innocent, irresistible for men and women who see in her not only a sexual prey / rival. It is probably her gait swaying (like Marilyn), her self-irony, that makes her nice and human despite her features. I've always loved it and I'm very sorry to have lost, over time, some objects and items that portrayed her.
Femininity, sensuality and passion, these are the adjectives to describe her. A real Diva, small and irresistible Betty Boop!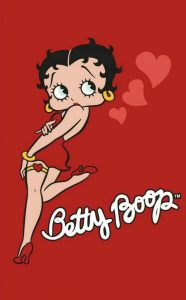 Betty Boop
Good life to everyone!
Beatrice