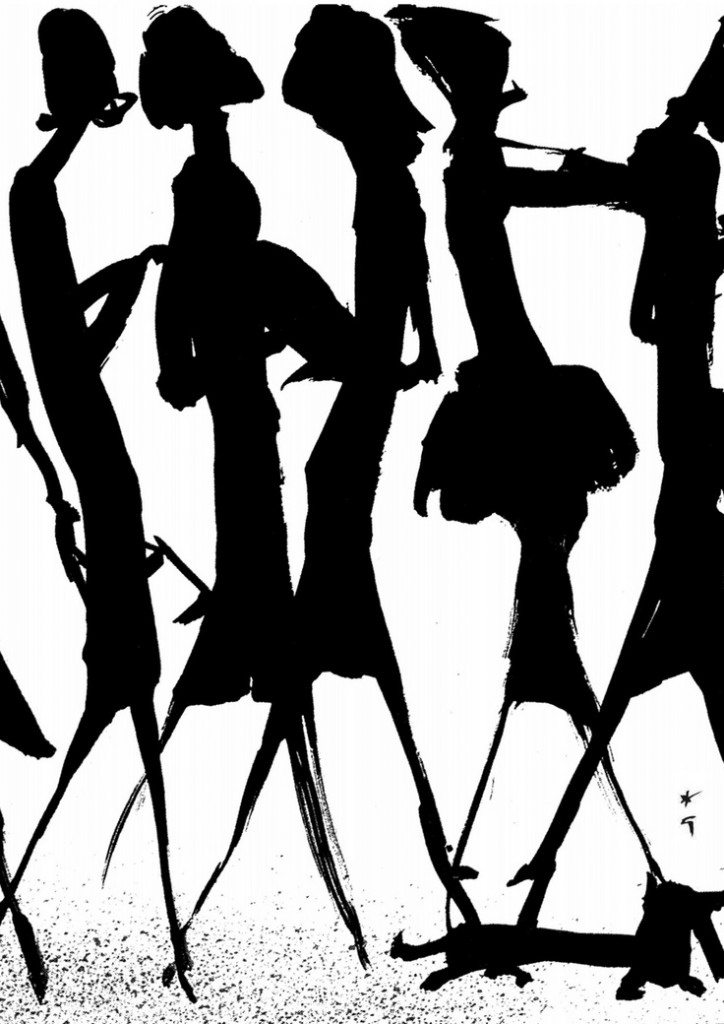 Design by René Gruau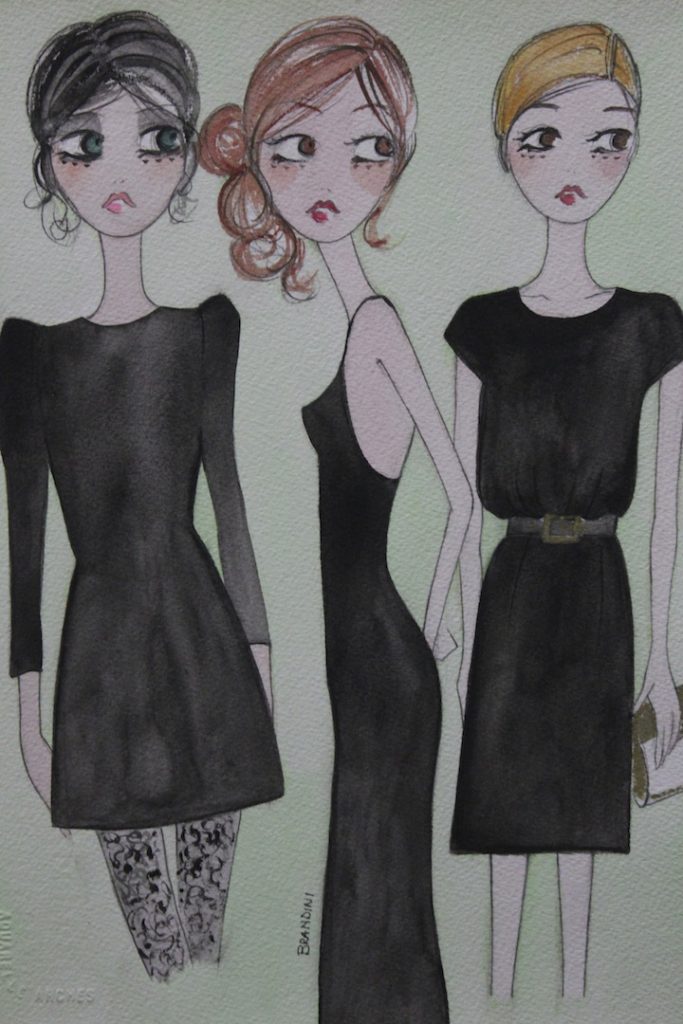 "Friends" by Beatrice Brandini
"If the little black dress is right, there isn't that can compete".  Wallis Simpson, Duchess of Windsor 
"You are never too much or too little elegant in a black dress".  Karl Lagerfeld
Magnificent Kate, the one who always manages to make unique any single dress  .. Here, both versions are irresistibly sexy. 
I have already spoken of the Must dress in my old post, or clothes that should never miss in your wardrobe because "perfect" timeless, real lifeline or for romantic dinners, VIP parties, openings of galleries art, job interviews, presentations, in-laws, etc.. Among these, perhaps the scepter rests with the LITTLE BLACK DRESS , absolute what will never betray you, which is good to all, suitable for each of the occasions mentioned above (in fact many more).
Another woman of great charm and beauty, Milla Jovovich, the first version of the little black dress is romantic, a little 'doll, the second lace, very feminine.
Olivia Palermo in a "deluxe" version and Bianca Balti bon ton, both fantastic! 
No matter if it's Armani or H & M (it is a big difference, but in the end the result will be the similar), it is important to choose the one that gives us more, that best represents us and that, season after season, it will always there for us.
Charlize Theron in minimal version and Katie Holmes in that town, beautiful!. This is the versatility to this piece of clothing. 
My "Decalogue" to choose the perfect little black dress, beyond fashion, is what makes us feel better, more feminine, more beautiful (hiding our flaws that, apart extraterrestrial creatures like the models, all women have), more seductive, more at ease. Then I think of the fabric and workmanship, it is important that it is of good quality; the little black dress is not a seasonal dress, is not subject to the rapid changes of fashion, so it will last over time. Finally, I think how to make it "personal", the easier it is, the easier it will embellish it with a gem, with an accessory, with a pair of fantastic shoes, will become a blank canvas that will be a different woman every time.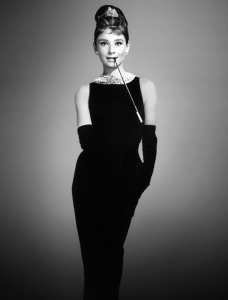 The timeless Audrey in Breakfast at Tiffany's, perhaps the most chic little black dress in the world.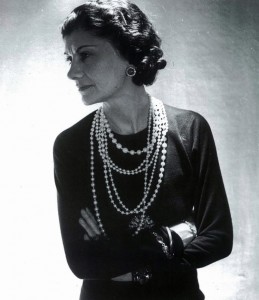 Coco Chanel
Historically, attributes the birth of the little black dress in 1926 at the hands of Coco Chanel (who could not be a woman to have invented), creative woman but also very practical and concrete, that she understood, more than anyone else, because simplicity is often the key of elegance and class. Surely this dress had been created before, but it was thanks to Chanel if it became an icon, and above all an "element" of great feminine charm.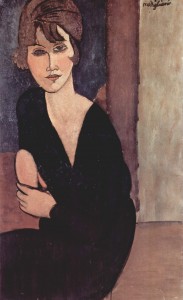 Amedeo Modigliani
I have collected just a few proposals between the many that there are in this season, forgetting a lot of talented creators.  Tips of high fashion and haute couture, where style and quality are distinct and make a difference. I also added some very interesting low cost models. The purpose and the effect will not be much different.
Beautiful proposals by Burberry for Fall/Winter  2014-15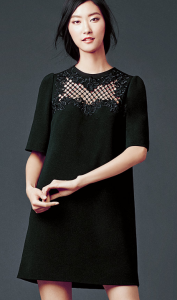 Dolce & Gabbana, delicious! Fall/Winter 2014-15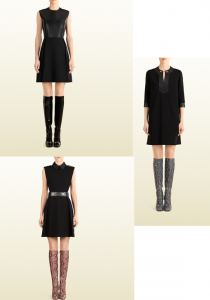 Proposals Gucci, feminine and a little vintage 70's. Fall / Winter 2014-15
Emporio Armani, the class in a little black dress… Fall/Winter 2014-15
Simple proposals but really interesting and elegant by Stella McCartney and Givenchy, F/W 2014-15
Proposals by Zara per la F/W 2014-15
Proposals by Zara per la F/W 2014-15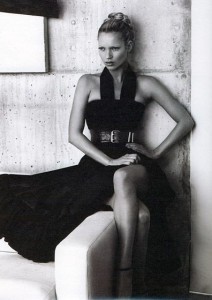 Kate Moss, photo Mert e Marcus for W Magazine, 2005 
Some personal interpretations of the little black dress, differentiating the style and personality of the woman who will wear it.
Little Black Dress, sketches by Beatrice Brandini
Little Black Dress, sketches by Beatrice Brandini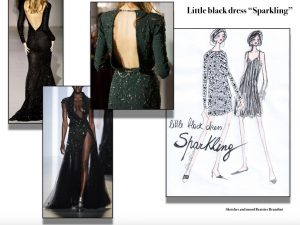 Little Black Dress, sketches by Beatrice Brandini
Good life to all!
Beatrice