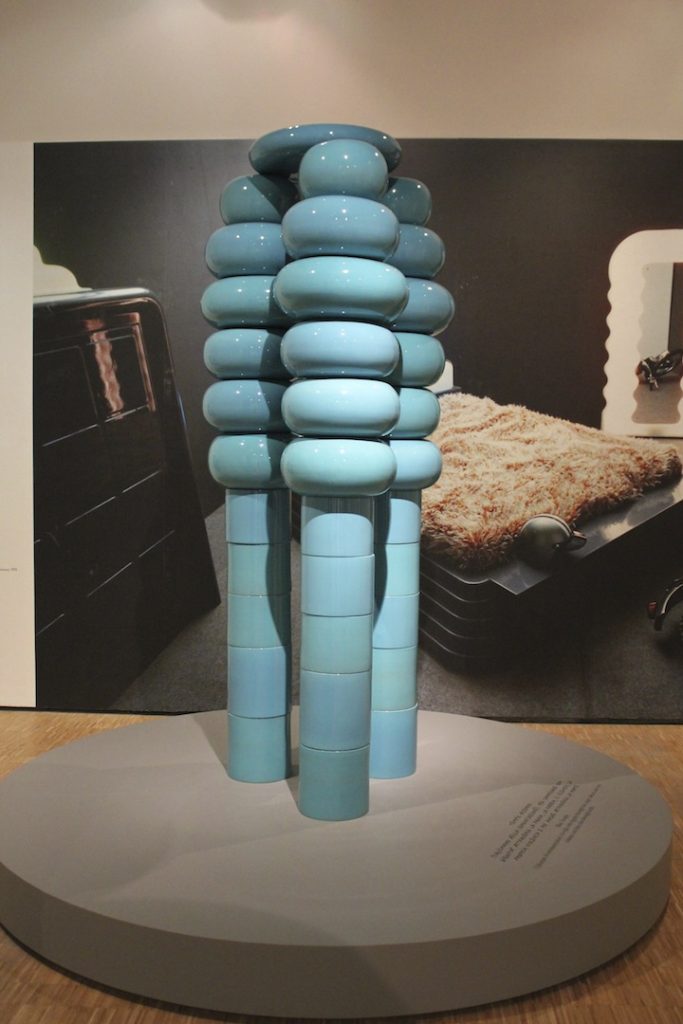 Ettore Sottsass's Decorating Styles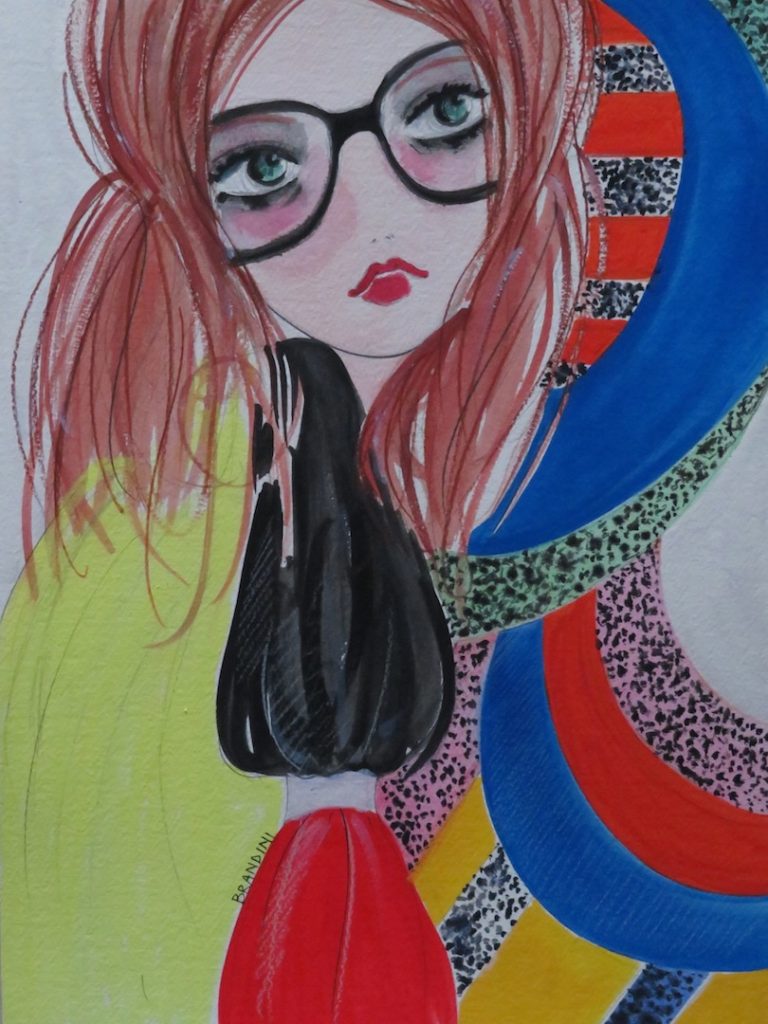 "The Student" by Beatrice Brandini
On the occasion of the centenary of the birth of Ettore Sottsass, the Triennale of Milan celebrates him with a beautiful exhibition: "There is a Planet".
The title is inspired by an editorial project, never realized, that Ettore Sottsass conceived with the German publisher Wasmuth in the early 1990s, where photographs taken by the artist during his travels (architecture, people, dwellings, etc .), testified the presence of man on the planet.
Another great show just ended at MET Breuer in New York, titled "Ettore Sottsass: Design Radical", witnessing how much love and esteem revolves around this great Master.
Drawings by Ettore Sottsass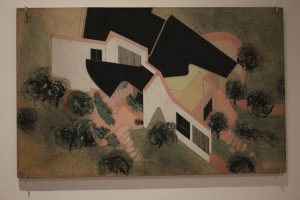 Villa in Sardegna 1949 – 1950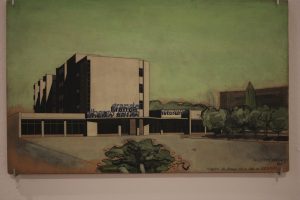 Albergo a Iglesias, 1949
The exhibition, curated by Barbara Radice (the enthusiastic companion of the artist of the last thirty years) and set up by Michele De Lucchi and Christoph Radl, wants to enhance Sottsass's figure in a round, a figure that ranged from architecture to design, from photography to painting, sculpture, glass, ceramics, etc. etc. Sottsass was one of the greatest masters of Italian design.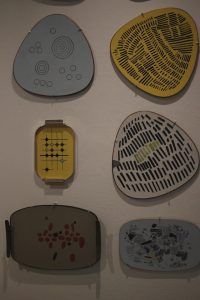 Coffee table tops and Trays, 1955
Tableware
Ceramic pots
Offer to Shiva, ceramic plates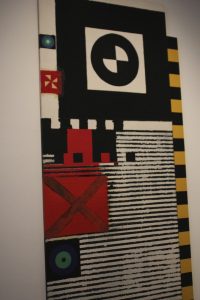 Bandiera di morte, 1964
Think of the portable Valentine's typewriter for Olivetti, the creative furniture made in the Memphis period, the living spaces such as the Condominium Building in Marina di Massa, all apparently different designs, combined with a single intent and vision of the same art, that of creating emotions.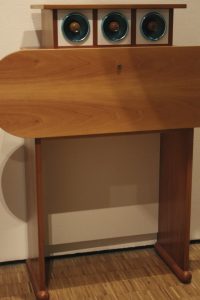 Furniture
A view from the exhibition
Drawings and projects by Ettore Sottsass
Valentine, Olivetti, 1969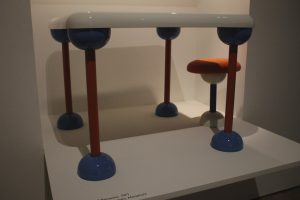 Mickey Mouse BBB Bonacina, 1971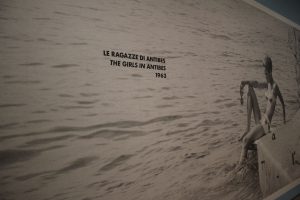 Photo, series "The girls in Antibes", 1963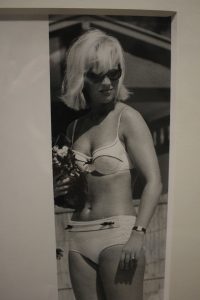 Photo, series "The girls in Antibes", 1963
I've always fallen in love with Sottsass, I testify of a post I dedicated him a few years ago: "Sottsass: the architect who impressed with irony! " (June 2014, for those who wanted to read it); I remember the movement of Menphis, founded by him in 1981 (active until 1987), as a bold and very innovative project in the landscape of Italian and international design, just like its creator. A project that shocked Salone del Mobile with the beautiful Carlton library. A wonderful object combining innovation and design with irony and lightness.
Sottsass's figure is one of those iconic figures of the last century, immediately recognizable (he and his inventions, experiments, projects) just like Keith Haring, Andy Warhol, Philippe Stark, Fornasetti, Achille Castiglioni, Mendini etc., personalities and ideas very different from each other, but all together with a strong creativity, from an innovative language especially if contextualized in the time to which it belonged. And, more importantly, all joined by the ability to give emotions.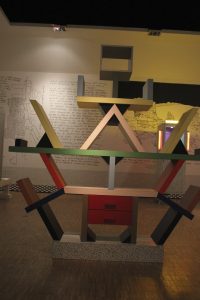 "Carlton" library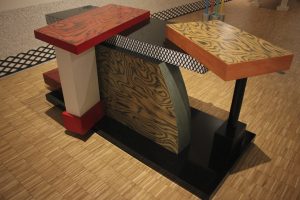 Furniture
Furniture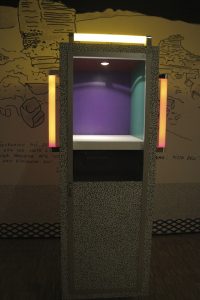 Furniture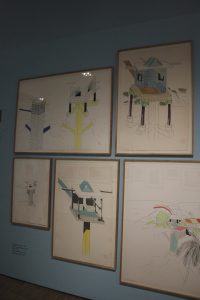 Drawings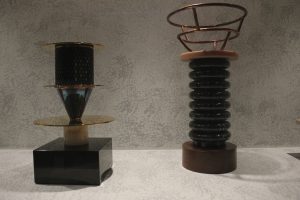 Bharata, Design Gallery, 1985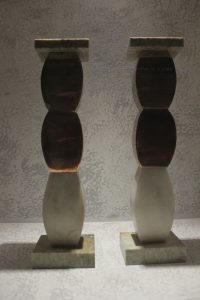 Bharata, Design Gallery, 1985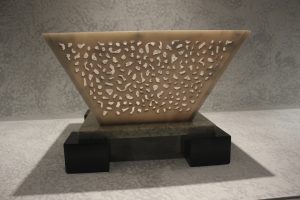 Bharata, Design Gallery, 1985
Projects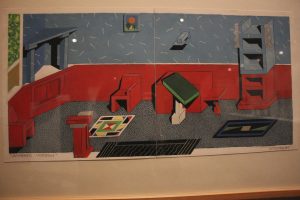 Projects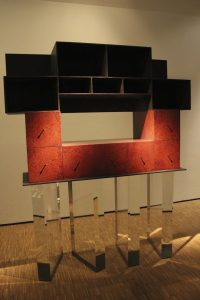 Furniture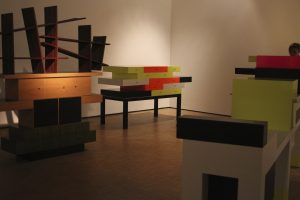 Furniture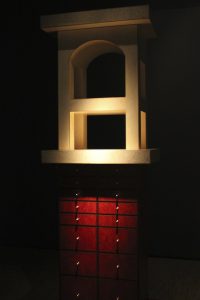 Furniture
Sculptures
Drawings
Architettura attenuata, Galleria Antonia Jannone, 2003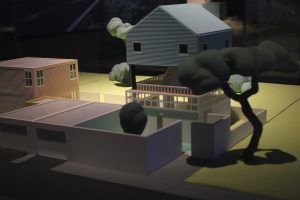 Plastic
Projects
The exhibition is divided into themed rooms, such as "The Magic Design; Real space; Political design; Structures tremble, and so on, retracing the entire imaginary universe of Sottsass. It is worth visiting (open until March 2018), whether you are passionate or not, whether you are creative or not, there are objects, writings, paintings, photographs, furniture … really beautiful. Probably the fact that treating the exhibition was his last great love, he contributed to making it special.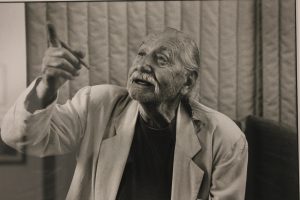 Ettore Sottsass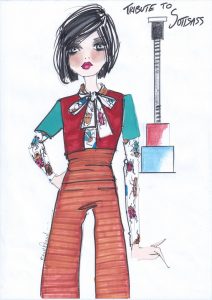 "Aesthetic Sottsass" by Beatrice Brandini
Happy Birthday Master!
Good life to everyone!
Beatrice