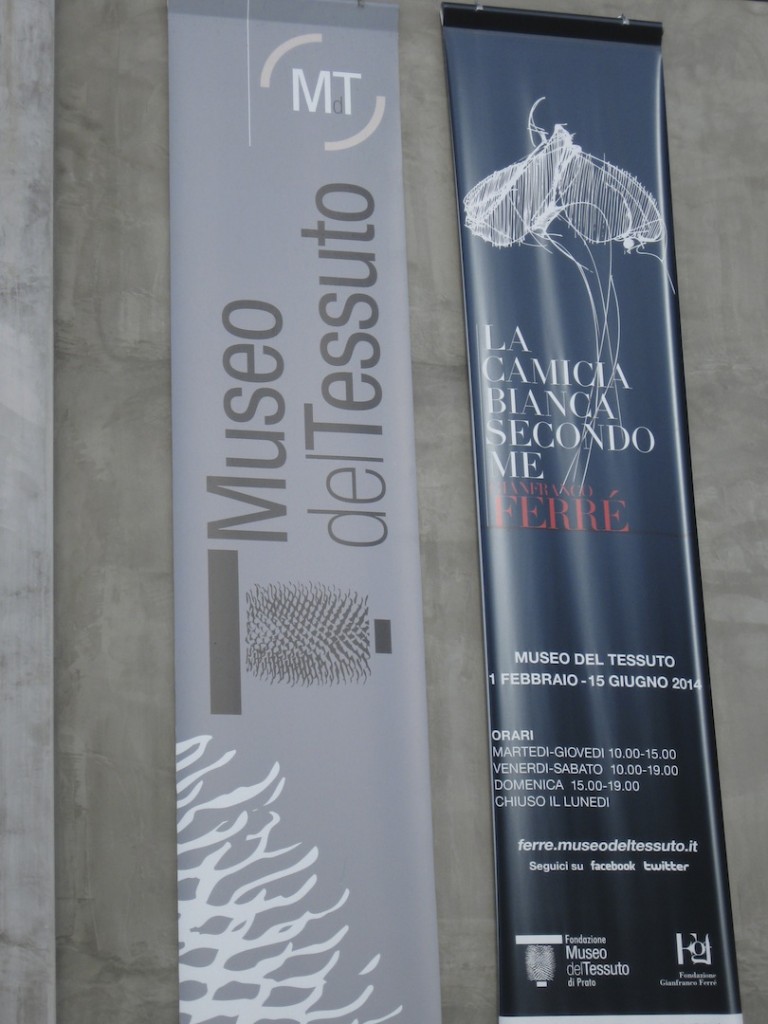 Banner Exibition "La camicia bianca secondo me"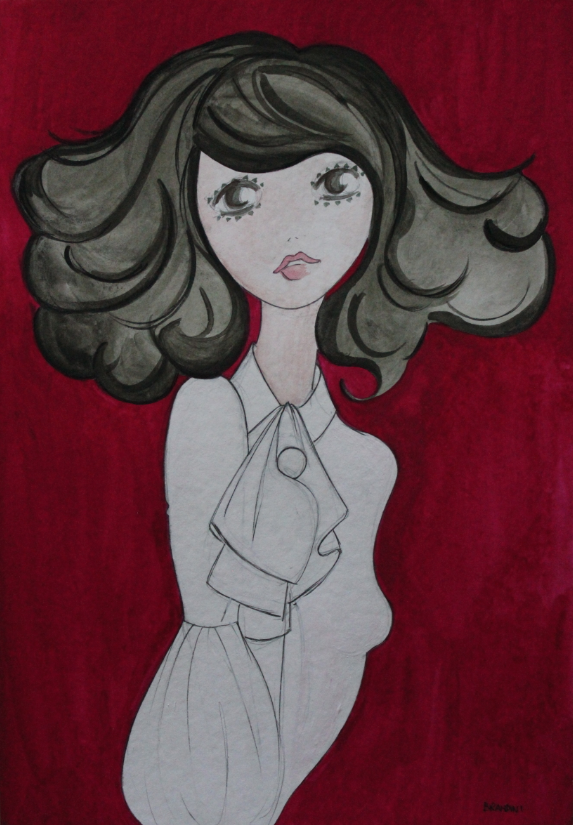 "Angelika" di Beatrice Brandini
"Talking about my white blouse is all too easy. It's all too easy to declare a love that covers the span of my creative path. A hallmark – perhaps the ultimate signature – of my style, which enfolds a constant pursuit of innovation and a no less unfailing love of tradition."  Gianfranco Ferré
Wonderful shirts Gianfranco Ferré in the exhibition, from the archives of the Maison 
At the Textile Museum of Prato, until June 15, there is a beautiful exhibition at Gianfranco Ferré and his style "icon" the white shirt: The White Shirt in my opinion. Gianfranco Ferré. I think it would have been very satisfied …. it is a beautiful and poetic exhibition, also two main features of his style.
Gianfranco Ferré was one of the designers most learned of our Made in Italy, one of the finest, graduated in Architecture at the Politecnico di Milano, discussed the thesis "Methodology of the composition," and certainly among the most interesting compositions, those that made him famous in Italy and worldwide, there were his white shirts …..
Original sketches of Gianfranco Ferre in the exhibition
Wonderful shirts Gianfranco Ferré in the exhibition, from the archives of the Maison 
The exhibition is the result of collaboration between the Prato Textile Museum Foundation and the Gianfranco Ferré Foundation , since both operate to disclose an idea of culture, historical testimony of fashion and textiles, the result could be excellent.
Panel shirts photographed by Leonardo Salvini, X-ray technique    Paper pattern shirt G. Ferré 
I had already spoken of the Textile Museum of Prato in my first post a few months ago, I reiterate that it is a place to visit, the environment, the former textile factory Campolmi, a true jewel of architecture (and archeology) industry, it is very impressive. It becomes exponentially with this exhibition, in which 27 white shirts, each a masterpiece of textile architecture, as are suspended, areas, beautiful ghosts ..; panels impalpable project sketches of the designer and big shirts, photographed with a technique that refers to that of X-rays.
Shirt exposed and original Sketch of G. Ferré 
This exhibition highlights the chief icon of the great designer, transporting in a universe that is no longer just the clothing, but each of these shirts becomes a work of art. Together with his creative genius, it emphasizes the culture of design, experimentation and innovation in materials, craftsmanship and manufacturing wealth of our country. There are sketches, drawings, technical details, videos, up to the "room of wonders", or that of white shirts, tailored masterpieces ranging from 1982 to 2006.
Shirt exposed and original Sketch of G. Ferré exhibited 
These wonders are crepe, taffeta, organza, satin, tulle, gazar, pique …., with embroidery and applications, games of stitching, cuts, pleats …. a true exercise in style tailoring.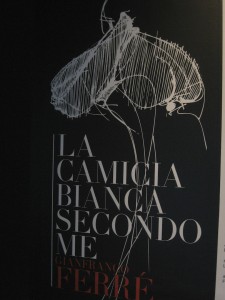 Banner and cover catalog (Skira) 
Ferré was a designer of great talent, never in the spotlight, never intrusive …, language and way of communicating, as for all the great creative, came through his work. Ferré was part of that group of people rare, elegant, graceful, rich in culture and professionalism. He left us with images of unforgettable beauty.
Wonderful shirts Gianfranco Ferré in the exhibition, from the archives of the Maison 
Looking back at Ferré I'm not ashamed to say that I got some tears of emotion during the visit to the exhibition, melancholy, nostalgia, writing and thinking back to his path … But mostly sadness for not being able to see more of those wonderful creations, which for years we have had the privilege to admire.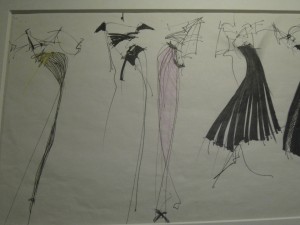 Original sketches by Gianfranco Ferré 
Thanks Gianfranco, never seen such beautiful shirts, true architectural projects. I thank the Textile Museum of Prato and the Foundation Gianfranco Ferré that gave us an intense excitement with this beautiful exhibition.
Good life to all!
Beatrice