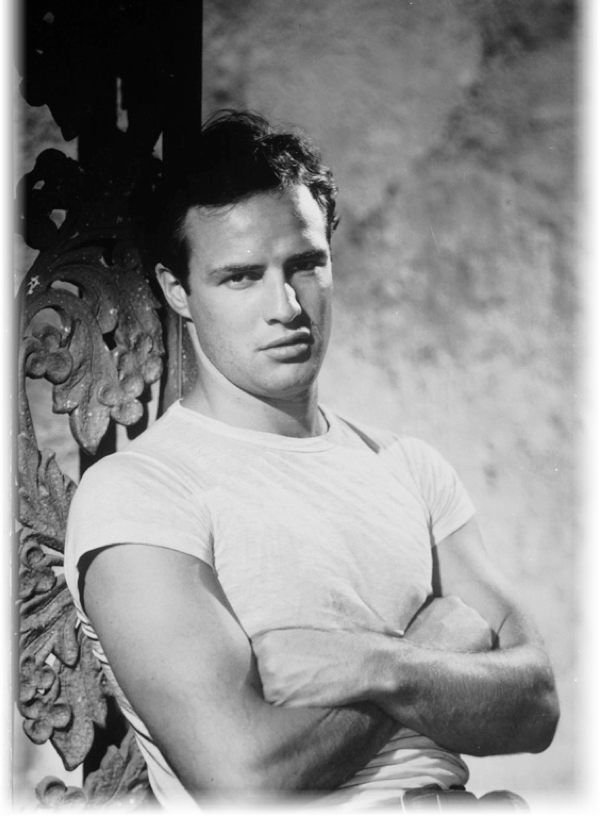 Marlon Brando in "A Streetcar Named Desire"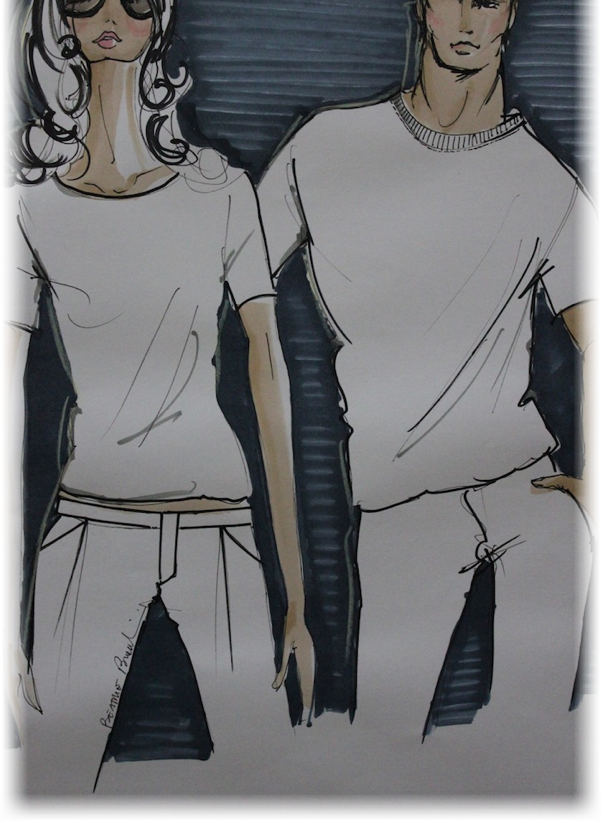 "Hamptons" Beatrice Brandini 
The T-shirt, preferably white, is an item that lends itself to various interpretations, especially for informal recreation, but with the right accessories, it can become an elegant and definitely "cool" piece. But the strength of the t-shirts is also to be through an advertisement, a very effective means of promotion and MASS COMMUNICATION, anywhere in the world .
Irresistible Women with a white t-shirt …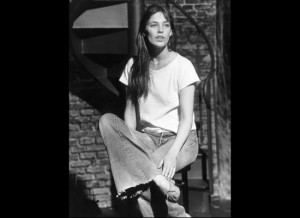 Jane Birkin
Olivia Palermo and Alexa Chung
Bianca Balti and Daria Werbowy
Its origin has more than a century , in the distant 1913 when the U.S. Navy created the white cotton for its Marines. From there it did a lot of road, changing and evolving as the decades passed. In the fifties worn to charismatic actors like Marlon Brando and James Dean ( respectively in " A Streetcar Named Desire " and " Rebel Without a Cause " ) became a head fetish wear to emulate these stars ; in the sixties as the uniform of the Hippies and a symbol of their protest slogans against war and against the lobby ; in the seventies as a vehicle for advertising and promotional labels; in the eighties most precious , present mainly in the second line of the designers , it becomes a real status symbol, who could not affording a dress or jacket from the fashion brands,  could buy a T-shirt with logo and then the illusion of belonging to that gold world; until today, has become a real white palette in which to indulge their imagination and always in the top of  the preferences of clothing, from the new generations.
Irresistible Men with a white t-shirt .
James Dean and Patrick Dempsey 
Adam Levine, Daniel Craig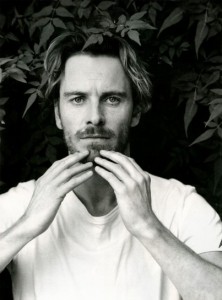 Michael Fassbender
Become uniform by the younger generation, losing its political and social repercussions , before the t-shirts with Mickey Mouse, after the ones with the logo of the Hard Rock Café or the Nike swoosh ; elegant and slightly snobbish piece, in the Prêt à Porter International collections; palette for trivial or profound commercial advertising , political, love. But even garment from sports competition, which over the years has undergone transformation techniques , the use of raw materials, but essentially never in its form ( in the museum of the National Baseball Hall of Fame in New York, a photo showing the Brooklyn Atlantics Team, wearing printed shirts and custom , we are in 1860 ! ).
Men's American university Tees , the first made for the University of Michigan, then all the universities of the states of America had its t-shrits ; T-shirts with names of military camps ; T -shirts policies for the election of U.S. presidents ; ( " Kennedy for president " among the best known ) ; t- shrits protests such as those against the Vietnam War or American feminists ( " Feminist and Proud " ). Famous T -shirts thanks to the stars ( Gable, Brando, Dean , Elvis etc.) and movies, for example " Jaws " the one with the teeth of the dogfish shark , or that of the " International Herald Tribune " worn by the lovely Jean Seberg in Breathless movie .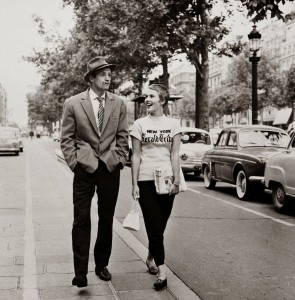 Jean Paul Belmondo and Jean Seberg in "Breathless"
T-shirt "Jaws"                                            T-shirt Mickey Mouse
Propaganda T-shirt "Kennedy for president"          T-shirt Sex Pistols
T-shirt Velvet Underground                                   T-shrit logo Coca Cola
Advertise Katharine Hamnett 1984    Hamnett with Margaret Thatcher 
Her t-shirts with slogans were pioneer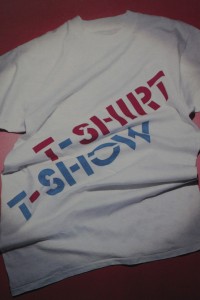 Catalogue cover T-shirt T-show, Electa
A very interesting exhibition, presented in the Galleria Marconi in Milan, was "T-Shirt T-Show, history and new styles in T-Shirts", back in 1984, thanks to a project coordinated within the framework of the textile group that was headed to the Cotonificio Cantoni. This exhibition exposed author's teee, was asked to painters, designers, personalities of entertainment, culture and fashion, design a t-shirt, giving rise to a unique collection of t-shirts. It is said that Gherardo Frassa, archaeologist of the American casual, and Dario Fiori, creative, independent publishing, designers and architects of this project, have struggled just to get all these great personalities to draw a shirt, but in the end they managed to involve and convince even the most reticent, creating a magnificent spectacle, the T-Show!
T-shirt Annamaria Testa "Matemaglietta", Chin Hsiao "Yin e Yan" and Dario Fo "Untitled" 
Davide Boriani "Pop/opt T-shirt", Massimo Mattioli "Frogs" and Filippo Scozzari "Minamatabushi"
Armando Testa "Tricheco", Mario Schifano "Untitled" and Benito Jacovitti "Los Angeles 1984"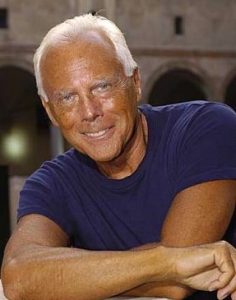 Giorgio Armani, lifeinstyle.it
In short, the t-shirts are all this and much more, and if you think that one of the finest men in the world, with his fashion made famous and inimitable the brand of "Made in Italy" in the world, king Giorgio Armani , has made t-shirts as his trademark, you will understand why this small and simple garment has become so ESSENTIAL
Finally a bit 'fashion' high from SS 2014 catwalks
Blumarine, Ungaro (2) e Vionnet fashion show
Particular and outfit Vionnet SS 2014,  Alexander Wang SS 2014
Some White Tee…by Beatrice Brandini
Some White Tee…by Beatrice Brandini
Some White Tee…by Beatrice Brandini
The t-shirt can be therefore extremely elegant and refined, innovative and avant-garde, romantic and sexy, precious or base, however it is a piece that can not miss in your wardrobe. 
Good life to all!  
Beatrice