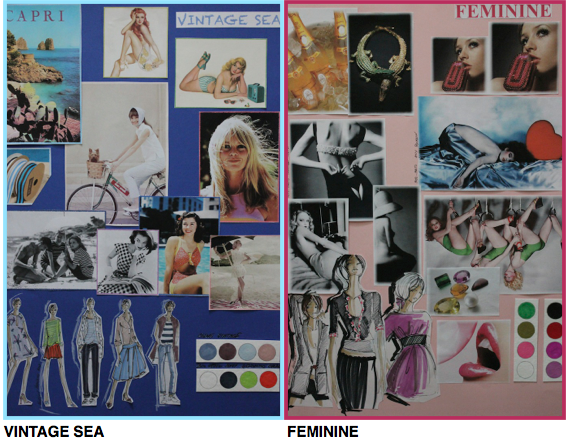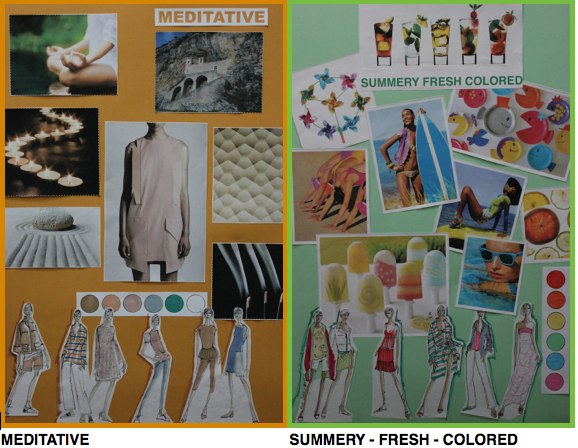 Mood Boards by Beatrice Brandini
"The Italian culture creates well-being  and must capitalize the know how" Angelo Uslenghi
I was invited to a beautiful presentation on S/S 2015 trends organized and curated by Milano Unica.
A real preview in view of the exhibition that will take place 11 to 13 February 2014, and as always, will gather the best of Italian textile production (and accessories). I thank in particular Mrs Daniela Scardi , di Milano Unica, for the availability and kindness.
I was struck by the opening words of the able Angelo Uslenghi, that I share and I try to " sponsor " every time when I speak of Italy, and are: "the Italian culture creates well-being  and must capitalize the know how". And it is true because it is the culture of our country that has always distinguished us and characterizes with its artistic heritage, tourism on a wonderful region, the excellence of the food, the craftsmanship and the textile tradition, an infinite and inexhaustible wealth, envied, copied, but especially appreciated from around the world. But let's get to the trends of Milano Unica, and specifically the Angelo Uslenghi mapped into two main areas: SMART BASIC minimal-chic trend, Bio spirit, but also simplicity and clean and HAUTE CRAFT and superior craftsmanship, excellence, creativity and culture….
I have highlighted and elaborated what I felt closer, translating it into four my MOOD BOARDS.
The first I called VINTAGE SEA :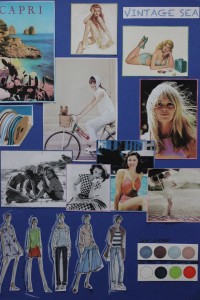 Mood "VINTAGE SEA" by Beatrice Brandini
A trend that is a tribute to Italy and its legendary vacation spots of the '50s and '60s.
Sailor stripes and lines "deck  beach umbrella", Vichy, vintage, geometric prints. Forms carefree and simple. The colors are soft and a little vintage. Characterized by blue and its shades and touches of orange coral. The accessories refer to nautical elements, floats, terminals sailors, belts and ropes. As well as coral and plots from straw bags and summer hats. Cotton fabrics, canvas, jersey.
The second theme MEDITATIVE: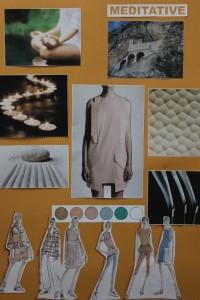 Mood "MEDIATIVE" by Beatrice Brandini
A theme that is a tribute to the simple life, the Franciscan spirit, meditative, to this revolutionary Papa Francesco which has adopted a low profile, appropriate to his message of peace and harmony, togheter to a simple life.
Unstructured shapes and clean, almost basic, with unexpected hints couture. Cool wool fabrics,  rustic fleece, hemp, denim, crepon, gauze. Colors rope, pink skin, apricot, blue ash, optical white. Accessories "rustic", buttons as rocks and stones, woven mat type for belts and straps.
The third theme: FEMININE: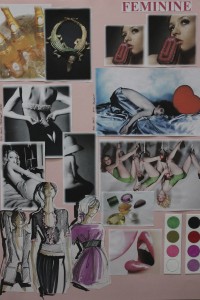 Mood "FEMININE" by Beatrice Brandini
It 'a theme dedicated to the woman and her femininity and sensuality.
Fabrics such as voile, lace, chiffon, tulle guilloche, metallic shantung. Epidermal colors, with touches of bright red, black, purple and gold satin. Accessories: small elements that recall to the desire and Surrealism as mouths, hands lacquered, etc.; Jewelry such as rhinestones, chains, pearls.
The last theme: SUMMERY – FRESH – COLORED.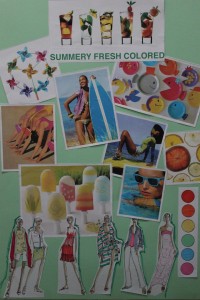 Mood "SUMMERY-FRESH-COLORED" by Beatrice Brandini
Is the theme more summery and optimistic. A clear homage to freedom, playfulness, with the holiday spirit of Summer.
Tight or soft shapes, often with echoes sports. Cool wool fabrics hammered, washed cottons, voile, linen batiste. Vitamin colors, fresh, citrus like orange, lemon yellow, mint green and sherbet, blue Smurf, pink geranium. Accessories: read trimmings, plastic and pvc buttons.
Good life to all!
Beatrice