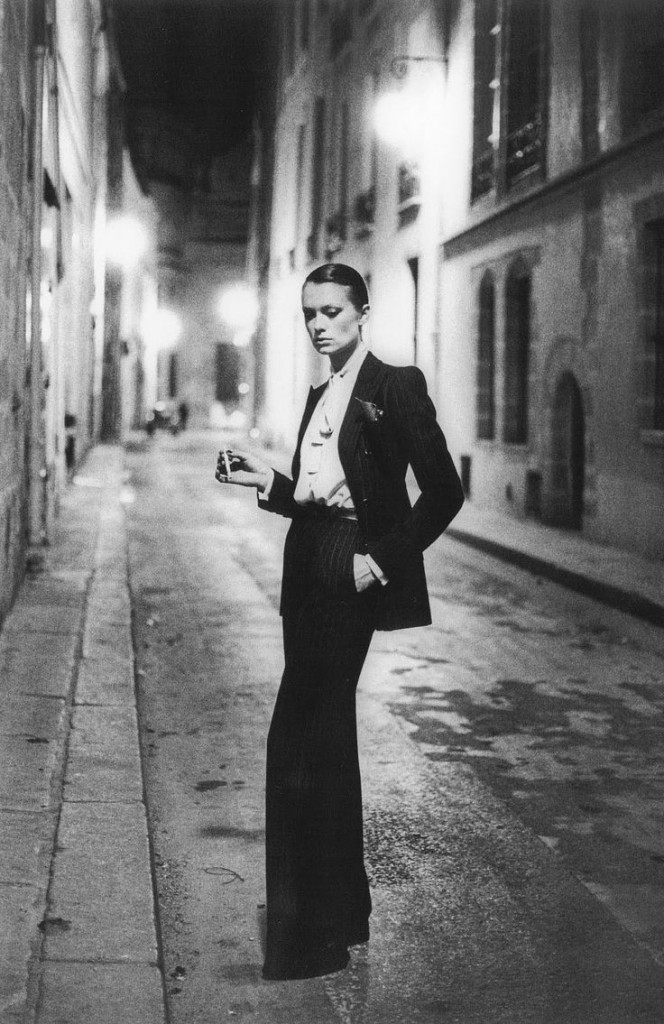 YSL tuxedo, photo by Helmut Newton for Vogue, 1975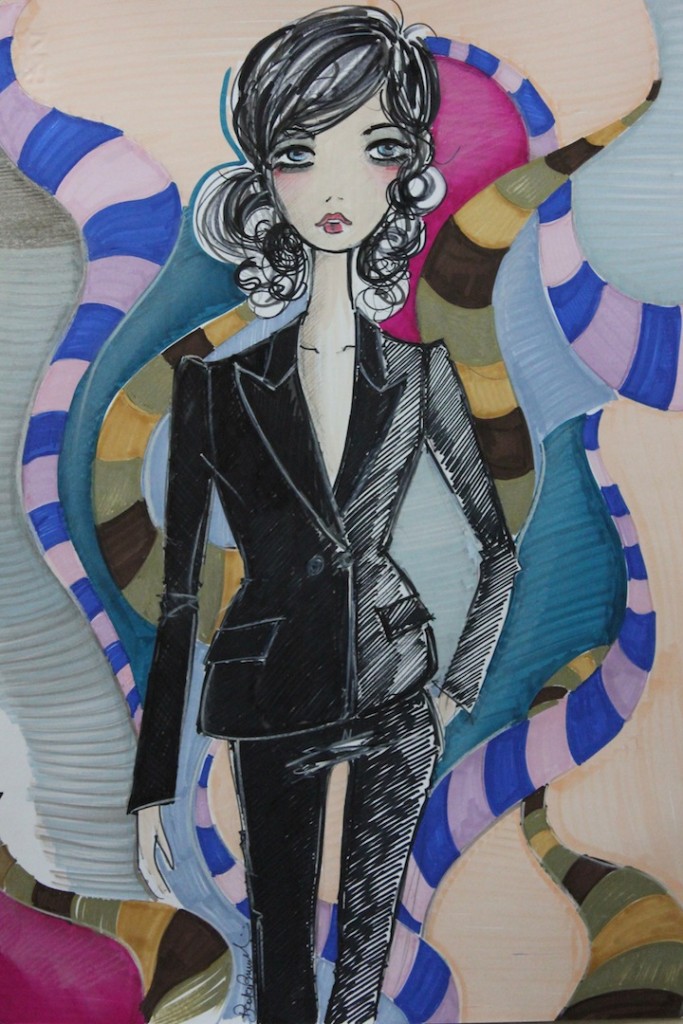 "Jeannine" by Beatrice Brandini
Yves Saint Laurent proved among the first as the male garment par excellence, namely the SMOKING, could be worn by a woman and make she irresistibly sensual. Those were the years at the turn of the sixties and seventies, when divine women like Catherine Deneuve, Loulou de la Falaise, Lauren Bacall or Bianca Jagger wore boldly jacket and pants impeccable masculine cut with a very sexy allure …, demonstrating that fashion, beauty, sensuality …., are especially attitudes.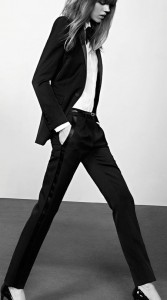 Freja Beha photographed by Hedi Slimane for YSL, 2013
Anna Selezneva photographed by Anthony Maule for Vogue Russia, 2011
Helmut Newton helped to that effect, creating images become iconographic (famous and unforgettable one with the model Vibeke with tuxedo on a street at night and lonely in Paris). His women were dressed and combed the tomboy, smokers in bold defiant attitude …, frames still absolutely modern and, without doubt, the quintessence of eroticism.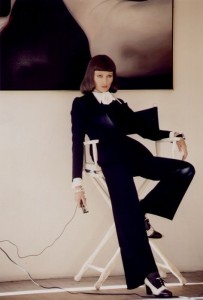 Photo by Helmut Newton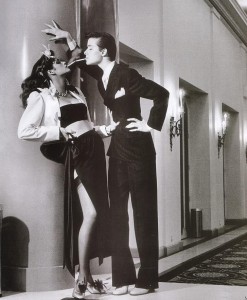 Photo by Helmut Newton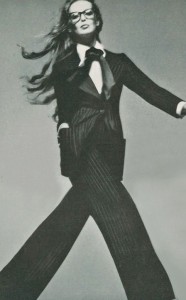 Photo by RIchard Avedon, 1971
But to want to look good back, the first woman known to wear a tuxedo and make a garment of great charm, mixing genres, was Marlene Dietrich. A woman who made ambiguity one of its strengths.
Tyra Banks photographed by Francesco Carrozzini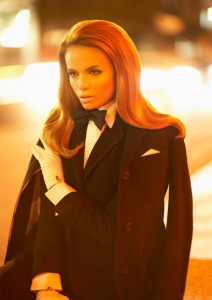 Natasha Poly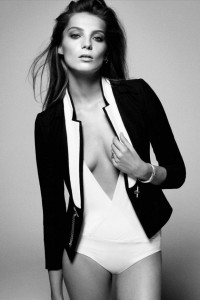 Daria Werbowy
Mila Krasnoiarova photographed by Jimmy Backius Vogue Germany, 2015
Until about 1966 the term referred merely Smoking suit a full evening men, but, as previously mentioned, the Yves Saint Laurent clear it, immediately redefining its silhouette and offering women a weapon of seduction more. Tuxedo from that moment became chic and elegant.
"It feels really different as a woman. Change the way you do". Catherine Deneuve.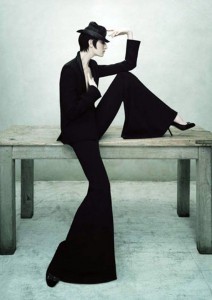 Photo by Jean Baptiste Mondino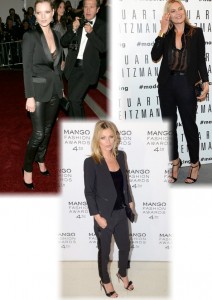 Divine interpretation tuxedo for women by Kate Moss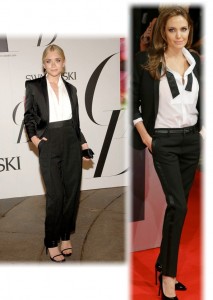 and even … Ashley Olsen e Angelina Jolie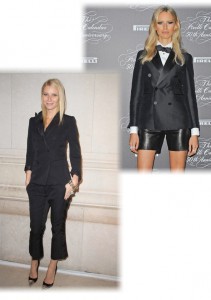 Gwyneth Paltrow and Karolina Kurkova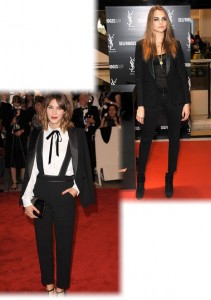 Alexa Chung e Cara Delevingne
Smoking, which in America is called Tuxedo and Britain Dinner Jacket, it is still, as before, the evening dress for men. Although the tuxedo, which literally means smoke, was born in the late nineteenth and early twentieth century, when the gentleman wearing a stylish jacket to enter the room dedicated to smokers leaving what they wore previously to "protect" from 'smell of tobacco. Today there are countless versions, cut, fabric and color. Some of questionable taste (especially when you are wrong the opportunity to use, or your physicality is not really suited to this form). The classic version is made of a lightweight drap black jacket and consists of one or two buttons, with satin lapels, complete with straight trousers with a satin band side, so as to create the mat (drap) and gloss (satin).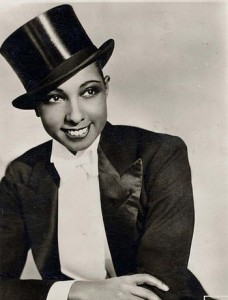 Josephine Baker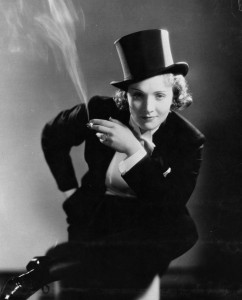 Marlene Dietrich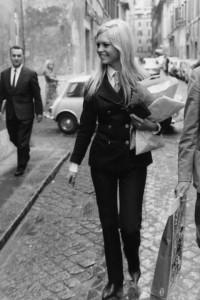 Brigitte Bardot

Bianca Jagger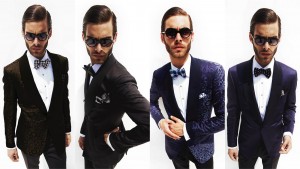 Jon Kortajarena photographed by Tom Ford, advertising campaign S / S 2010 An example of Tuxedo male very glamorous!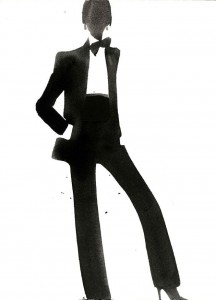 Design Mats Gustafson
My advice is to wear it at least once in your lifetime. Whether for a special evening or a day when you'll want to seem like (special!), It does not matter as long as you try it. That dress should be divinely, not must seem like a male model, nor that of a stolen in the wardrobe of your boyfriend, because his task will be to adapt to your body and enhance it. For those who want to venture to the end and will wear alone, skin (physical and age it will allow), it is certain that in this way you will feel like a divine creature.
A thousand ways to interpret the tuxedo by Beatrice Brandini
Good life to all!
Beatrice