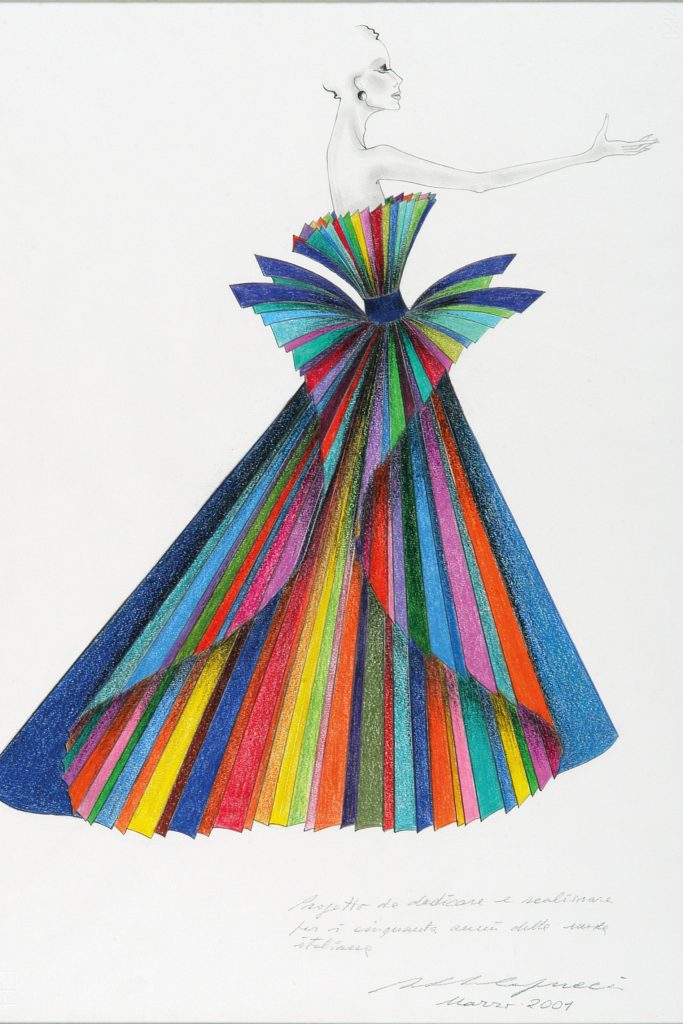 Drawing by Roberto Capucci, Roberto Capucci Foundation Archive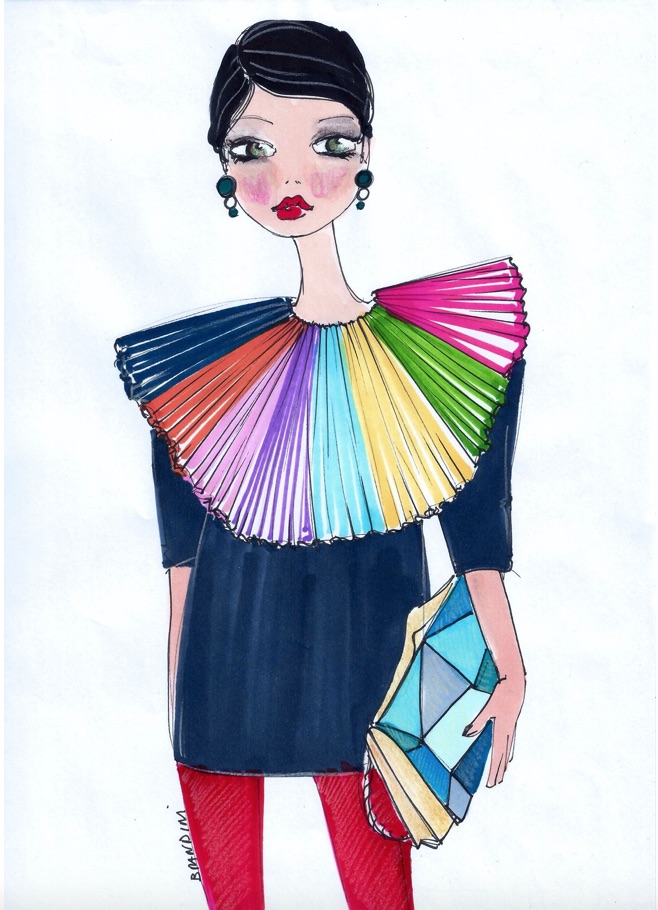 "Céline" tribute to Capucci by Beatrice Brandini
It is the third time that I have talked about Capucci on my blog, but I am happy that Italy is celebrating the greatest couturier in the world with yet another tribute.
Glimpses of the exhibition Metaphors Roberto Capucci: wonders of form
Roberto Capucci is an extraordinary artist, perhaps the first (and certainly unique, no one like him), so by citing his work and telling the wonderful anecdotes that have accompanied him throughout his important career, one cannot simply talk about clothes, but we have to tell about works of art.
Masterpieces by Roberto Capucci
I have already dedicated two posts to Capucci (Capucci: art and beauty in fashion https://www.beatricebrandini.it/capucci-art-and-beauty-in-fashion/?lang=en .
And Dionysian Capucci.. https://www.beatricebrandini.it/capucci-dionisiaco-drawings-for-the-theater-the-magnificent-fantasy-of-a-great-master/?lang=en ), but every time I have the burden and the honor to do so as he is one of the most extraordinary talents in our country.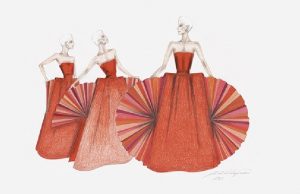 Drawing by Roberto Capucci, Roberto Capucci Foundation Archive
A designer who dressed Silvana Mangano, Franca Rame, Rita Levi di Montalcino, Franca Valeri, Marilyn Monroe, Ira Furstenberg, wonderful women, talented, independent, free, with an overwhelming personality. Clients who looked like his mentor.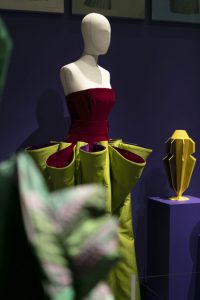 Glimpse of the exhibition Metaphors Roberto Capucci: wonders of form
In fact, I imagine that he has refused many jobs, if something or someone did not convince him, always free to decide (and pay) in first person. In fact, in his very long career he has never bowed to the dictates of fashion, to trends, I am sure that his perfectionism and his ability to design masterpieces have not always helped him. But this is the price of freedom and the satisfaction of having lived an extraordinary and free life.
"Sonia, Silvia and Fiore" by Beatrice Brandini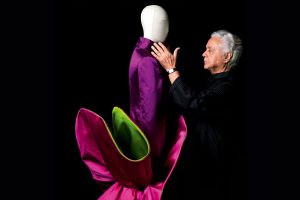 Roberto Capucci
Thank you Maestro!
Good life to everyone!
Beatrice